---
---
BMX Racing News - Tuesday/Wednesday - July 22/23, 2014
---
---
BMX Racing News - weekend update - July 19-21, 2014

---
---

---
---
BMX Racing News - Thursday/Friday - July 17-18, 2014

---
---
BMX Racing News - Wednesday - July 16, 2014
---
---
BMX Racing News - Monday - July 14, 2014
---
---
BMX Racing News - Friday - July 11, 2014

---
---
BMX Racing News - TUESDAY/WEDNESDAY - July 8&9, 2014
---
---

---
---
---
---
---
---
BMX Racing News - weekend update - July 5&6, 2014
---
BMX Racing News - Thursday/Friday - July 3-4, 2014
---
BMX Racing News - Tuesday/Wednesday - July 1-2, 2014
Chase Bicycles UCI BMX SX Round #3 Recap / Berlin, Germany
The new
Chase BMX Race Report Web Edit
is now posted. Please take a look back at the
Chase Bicycles Pro team
from stop #3 of the
UCI BMX Supercross World Cup tour
in Berlin Germany.
Connor Fields
,
Joris Daudet
,
Anthony Dean
,
Dan Franks
,
Melinda McLeod
,
Stefany Hernandez
,
Renato Rezende
, and
Carlos Ramirez
talk about the weekend of racing on one of the most unique BMX tracks ever built.
We are excited as the team riders get ready for the UCI BMX World Championships in just a few weeks in Holland, where Connor Fields looks to defend his Time Trial World Championship, while Joris Daudet, Romain Mahieu, Anthony Dean, Daniel Franks, Melinda McLeod, Stefany Hernandez, Renato Rezende, and Carlos Ramirez and the rest of the worlds fastest riders go after the Men's and Women's World Titles.
---
---
BMX Racing News - Weekend update - june 27-29, 2014
---
BMX Racing News - Thursday - june 26, 2014
---
BMX Racing News - Friday - june 20, 2014
---
BMX Racing News - Thursday - june 19, 2014
UCI BMX Worlds return to U.S. in 2017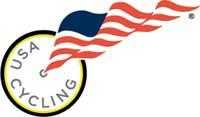 USA Cycling News Release - Colorado Springs Colo. - The UCI BMX World Championships are returning to the United States for the first time in 16 years as the Union Cycliste Internationale has announced Rock Hill, S.C., will play host to the 2017 event at the Novant Healthcare BMX Supercross Track.
The UCI BMX World Championship has not been held on American soil since 2001, when Louisville, Ky., played host. Three-thousand amateur and 300 pro racers are expected to compete in the world championship, which will be held July 26-30, 2017, with practice days on July 24-25.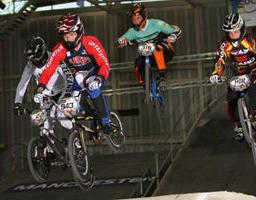 "The return of the UCI BMX World Championships to the United States in 2017 will mark the first time these championships have been held on American home soil since BMX was added to the Olympic Games," said USA Cycling President and CEO Steve Johnson. "The Rock Hill facility is home to one of the world's finest BMX tracks; and the local organizing committee staff and community leaders have worked tirelessly to secure this bid and we congratulate them on the success of their efforts."
A bid launched by the city of Rock Hill about three months ago culminated in the awarding of the world championship by the UCI.
"Rock Hill is thrilled to be selected to host the 2017 BMX World Championships, joining a list of great cities like Birmingham, Auckland, and Rotterdam," said Rock Hill's City Manager David Vehaun. "Hosting the world championships solidifies Rock Hill's commitment as a premier cycling destination."
Rock Hill's BMX Supercross track is expected to open in August and already has several events scheduled for late 2014.
PHOTO: BMX action from earlier this year at the Supercross World Cup in Manchester, England. (photo by Jerry Landrum)
---
BMX Racing News - Tuesday/Wednesday - june 17-18, 2014
---
---
BMX Racing News - WEEKEND UPDATE - june 13-15, 2014
---
---
---
BMX Racing News - Tuesday/Wednesday - june 10-11, 2014
---
---
BMX Racing News - Friday - june 6, 2014
---
BMX Racing News - Wednesday/Thursday - june 4/5, 2014